Rocket League – new cross network play on Xbox One and Pc
Rocket League – new cross network play on Xbox One and Pc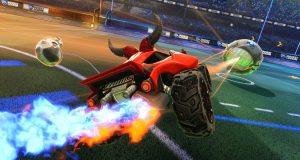 As promised in march, the developers of Rocket League roll out the new cross-network play between Xbox One and the PC version of the game. It is the first game ever that has this option between a Steam PC and an Xbox One.
The Xbox One version was only published in Febuary this year and already has nearly 2 Million players.
The option of cross-network play can be toggled on or off in the Options menu.
Source: RocketLeague