GTA 5 – screnshots seem to show Liberty City
GTA 5 – screnshots seem to show Liberty City

Users of the GTA Forums discovered today a series of pictures which probably show areas from GTA IV's Liberty City remade within the new version of the RAGE engine, which is the version that GTA V was made in. The pictures were found on a portfolio website which is now already removed, but formerly belonged to the Artist Adrian Page who currently works for Rockstar Games.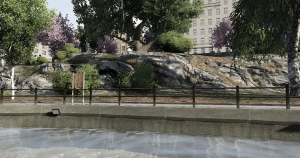 The Pictures show for example a location in Middle Park from GTA IV.
The pictures now revive rumours again that Rockstar plans to bring out a possible Liberty City DLC for GTAV, but the pictures must mean nothing and this is not an official confirmation of a GTA V DLC.
Source: IGN