Rise: Race The Future – new futuristic racing game announced
Rise: Race The Future – new futuristic racing game announced

The developer VD-DEV announced their new project, called Rise: Race The Future which is a new arcade racing game which plays in the near future, where cars can drive over any type of ground – even on water. The car models were designed by a professional car designer Anthony Jannarelly who even has his own car company. The main gameplay mechanic is extreme drifting which has to be learned and masterd.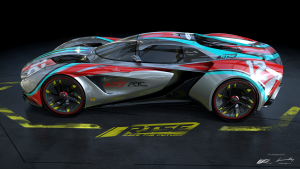 Rise: Race The Future comes out probably in Winter 2016 for PC, Consoles and maybe even the Nintendo NX.
For more informations, check out the official website.