Escape from Tarkov – Alpha testing starts in August
Escape from Tarkov – Alpha testing starts in August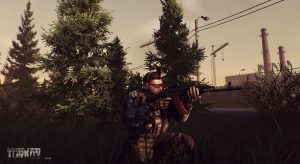 The developers of the game Escape from Tarkov, which is an upcoming massive multiplayer online combat simulator with RPG elements, have now announced the date when they start alpha testing their game. The start of the alpha will be on August 4 and wile testing, they will reveal new game features in form of videos or live streams.
The developer Battle State Games further states that opening access to the public "does not serve any purpose" and that alpha testing should be used to "balance and flesh out the details of game mechanics".
For more informations visit their website escapefromtarkov.com.