Dishonored 2 – developer promises a longer playing time
Dishonored 2 – developer promises a longer playing time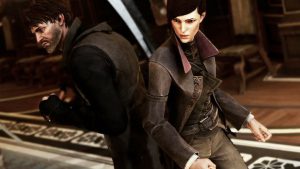 One of the criticisms by the players of the first Dishonored game was that the campaign was too short.
Now, the Creative Director Harvey Smith, a developer at Arkane Studios wrote on Twitter that Dishonored 2 will be significantly longer, than in the first game.
He states that most players should expect a play time between 12 and 20 hours for the campaign.
@FieryPhoenix7 If Dis1 was 8-12 hours for most people, Dis2 is probably 12-20.

— Harvey Smith (@Harvey1966) June 13, 2016