XCOM 2 –DLC brings a new mission and a new class
XCOM 2 –DLC brings a new mission and a new class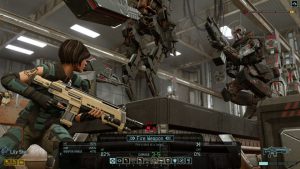 The DLC Shen's Last Gift for XCOM 2 is out now on Steam and will be the last DLC that comes with the season pass.
The extra content will be a completely new playable class, which will be robots, and a new story mission.
In the new mission the engineer Lily Shen gets strange messages which she then explores with the help of an XCOM team, to fight enemies such as robots.
The new Spark class consist of a complete robot which is heavily armoured, resistant against for example mind control and which can be used as a normal soldier.
The DLC alone costs $9.99 on Steam.
Source: Gamestar