Rainbow Six: Siege – Update against Chat Toxicity
Rainbow Six: Siege – Update against Chat Toxicity
Ubisoft will implement an updated system to ban players who are too toxic and misbehave in the chat, to improve the in-game experience.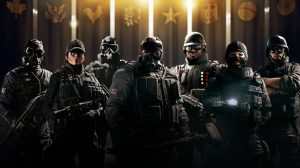 In a Reddit-Post the Community Manager Craig Robinson announced that there will be an update this week which should improve the in-game experience by enforcing a stricter ban system for not following the Code of Conduct in terms of language used.
This means that players who use racial and homophobic slurs, or hate speech in the game will be banned from the game at least for a specific amount of time or even permanently. The duration of the ban depends on the severity and frequency of the violations against the Code of Conduct of each individual player.
The different ban types are as followed:
2 Days
7 Days
15 Days
Permanent